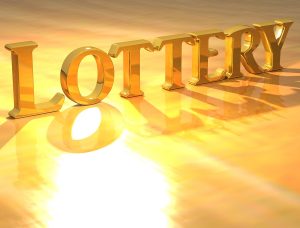 Diversity Immigrant Visa lottery (DV lottery) Program also known as the Green Card Lottery program is sponsored by the government of the U.S. This program allows eligible winners to immigrate to the U.S. and also to bring their eligible dependents along with them to the U.S.
This program is not open to the citizens of all countries. One must belong to a country from where not more than 50,000 immigrants have immigrated to the U.S. over the past five years, to take part in DV lottery. U.S. Department of State (DOS) publishes a list of countries that are eligible to take part in this program every year. Only the citizens of those countries can take part in the Green Card Lottery program. DOS may add or remove countries from the list every year. So those who seek to take part in this program must check the list of countries prior to filing their applications.
There is no cost to register for the Green Card Lottery program. Applicants can only submit their applications online; paper forms are not available. Applicants can include their eligible dependents like their husband or wife and children in their entries. Similarly, a husband and a wife can both file separate entries but they must include the names of their dependents in their applications. For example, if the husband and wife both file separate applications, the husband must list the name of his wife on his application and the wife must list her husband's name on her application.And both should include their children, if any, on their forms.
This program is conducted every year and the U.S. Congress allots 50,000 diversity immigrant visas yearly. DV lottery requirements are few but are strict. Applicants must meet those requirements to take part in DV lottery. Even if they win the lottery, they may not be granted immigrant visas if they do not meet the requirements.
Not all the winners will be granted immigrant visas. More than 50,000 entries will be chosen by a computer-generated, random lottery drawing. Out of the selected entrants, only the 50,000 applicants who meet the requirements and are eligible to immigrate to the U.S. will be granted immigrant visas. So winning the lottery alone is not sufficient to get an immigrant visa. Once the winners are selected, they will be required to undergo medical examinations, pay the fees and appear for immigrant visa interviews. To get a chance to immigrate to the U.S., winners of the lottery must clear all the steps in the process of getting an immigrant visa.
The registration period for the 2015 Diversity Visa program was between October 1, 2013, and November 2, 2013. Similar to the last year, the registration period for Green Card Lottery 2016 is likely to be between October and November 2014. DOS is likely to announce the registration period in mid-September 2014.
Our readers can check out our blogs and also visit our Facebook, Twitter and G+ pages for updates on Green Card Lottery 2016 and to get their questions on DV lottery 2014 answered.