Individuals and families have been immigrating to the U.S. to live in freedom and for many other reasons. Many immigrants have made significant contributions to the country. Here are some famous immigrant Americans who were born in September.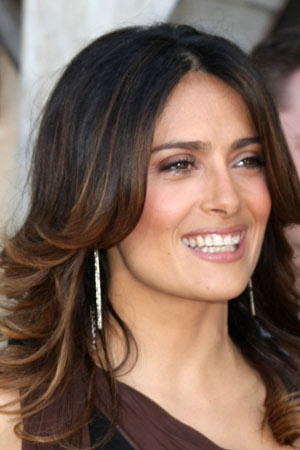 Salma Hayek Jiménez, who was born in Mexico is a naturalized U.S. citizen. She is one of the most dazzling and leading actresses of Hollywood. She is also a director and a producer. Salma Hayek was named as one of the 25 Most Influential Hispanics in 2005 by the Time Magazine. She aims at putting an end to discrimination against immigrants and she also works to increase awareness on violence against women. Salma celebrates her birthday on September 2.
Major General John Liu Fugh, who was born on September 12, 1934, was the first Chinese American to be granted general officer status in the U.S. Army. He was born in Beijing and he obtained U.S. citizenship through naturalization in 1957. Fugh, who also served as the Judge Advocate General of the U.S. Army, died on May 11, 2010, after a heart attack.
Béla Károlyi, who will celebrate his birthday on September 13, is a Romanian American gymnastics coach. He and his wife emigrated to the U.S. in 1981. Both hold dual citizenship and are citizens of Romania and America. He has coached the Olympic teams of both the U.S. and Romania.
Samantha Power, who currently serves as the U.S. Ambassador to the United Nations, will celebrate her birthday on September 21. She was born in Ireland and immigrated to the U.S. with her parents in 1979. Power is an academic and an author. She has been listed as the 63rd most powerful woman in the world by Forbes, as of 2014.
The birthday of Lenny Krayzelburg, a Ukrainian American, falls on September 28. He is a famed backstroke swimmer and an Olympic gold medalist. The former world record holder has won four gold medals. He moved to the U.S. in 1989 and became a naturalized U.S. citizen in 1995.
Other famous immigrant Americans who were born in September:
Yuan-Cheng "Bert" Fung (born September 15, 1919), Seiji Ozawa (born September 1, 1935), Andrew "Andy" Grove (born September 2, 1936), Sir Michael Jonathan Moritz (born September 12, 1954), Gloria María Milagrosa Fajardo García de Estefan (born September 1, 1957), Xiong Yan (born September 1, 1964), Padma Parvati Lakshmi (born September 1, 1970), Gilbert du Motier de La Fayette, Marquis de La Fayette(September 6, 1757 – May 20, 1834), Eberhard Anheuser (September 27, 1806 – May 2, 1880), Greta Garbo (September 18, 1905 – April 15, 1990)
Famous Immigrant Americans who were Born in July
Famous Immigrant Americans Who Were Born in August
Famous Immigrant Americans Who Were Born in October
Famous Immigrant Americans Who Were Born in November