"Everywhere immigrants have enriched and strengthened the fabric of American life." This is one of the famous quotes on immigration attributed to John F. Kennedy, the 35th President of the U.S. Immigrants have strengthened the U.S. in several ways. Many still believe that immigrants take away jobs from Americans, which is not true. There are a lot of immigrants who have contributed to the country's economy and have created a lot of jobs for Americans. Here is the list of famous immigrant Americans who were born in November and have made notable contributions to the country.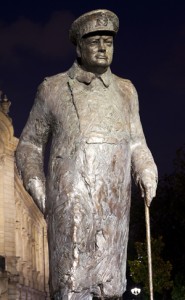 David Ho, who was born on November 3, 1952 is a Taiwanese American HIV/AIDS researcher. He has received 12 honorary doctorates and the Presidential Citizens Medal by President Clinton. Apart from that, he has also received numerous other awards for his scientific accomplishments. Ho is now the director and CEO of the world's largest nonprofit AIDS research institute, Aaron Diamond AIDS Research Center.
Jerry Yang, well known as the co-founder and former CEO of Yahoo! Inc, was born on November 6, 1968 in Taiwan. He moved to the U.S. at the age of ten with his mother. Yang has now been appointed as the independent non-executive director of Lenovo.
Neil Percival Young, one of the most influential Canadian American songwriters and guitarists, will celebrate his birthday on November 12. Young also co-founded the "Buffalo Springfield" band. He is described as, "one of rock and roll's greatest songwriters and performers" by the website of the Rock and Roll Hall of Fame.
Alejandro Mayorkas, a Cuban American attorney, is now serving as the Deputy Secretary of U.S. Department of Homeland Security (DHS). His birthday falls on November 24. He was earlier serving as the Director of U.S. Citizenship and Immigration Services (USCIS).
Sir Winston Churchill, who was born on November 30, 1874, was the first person to be granted honorary U.S. citizenship. He was a British politician, a writer and an artist. He has won the Nobel Prize in Literature, the only British Prime Minister to have won this award.
Here are the other famous immigrants Americans who were born in November.
Mazie Keiko Hirono (November 3, 1947), Charles Kuen Kao (November 4, 1933), Neil Richard MacKinnon Gaiman (November 10, 1960), Lieutenant General Edward Soriano (November 12, 1946), Samuel Peralta "Sammy" Sosa (November 12, 1968), Marcus Lemonis (November 16, 1973), Allan Pineda Lindo (November 18, 1974), David Américo Ortiz (November 18, 1975), Dr. Henry Chang-Yu Lee (November 22, 1938), Amar Bose (November 2, 1929 – July 12, 2013), Dr. James Naismith (November 6, 1861 – November 28, 1939), Hedy Lamarr (November 9, 1914 – January 19, 2000), Felix Frankfurter (November 15, 1882 – February 22, 1965), Andrew Carnegie (November 25, 1835 – August 11, 1919)
Famous Immigrant Americans who were Born in July
Famous Immigrant Americans Who Were Born in August
Famous Immigrant Americans Who Were Born in September
Famous Immigrant Americans Who Were Born in October