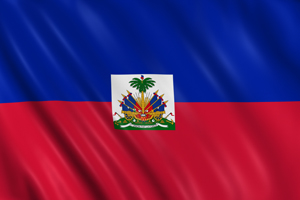 In order to expedite family reunification for the Haitian family members of U.S. citizens and legal permanent residents (green card holders), U.S. Department of Homeland Security (DHS) will implement a Haitian Family Reunification Parole (HFRP) Program, in 2015. This will help eligible Haitians to legally immigrate to the U.S.
Under this new program, eligible Haitian nationals will be issued already approved family-based immigrant visas by U.S. Citizenship and Immigration Services (USCIS). This will give those eligible relatives of green card holders and U.S. citizens who are in Haiti an opportunity to come to the U.S. With those visas they can come here around two years before their priority dates become current.
The Deputy Secretary of Homeland Security Alejandro Mayorkas, stated that this program will be implemented with an aim to rebuild and develop Haiti. This program will also aim at family reunification, which is one of the goals of the U.S. immigration system. Apart from that, it will speed up the immigration process for eligible Haitian nationals. They may not have to illegally enter into the U.S. by taking life threatening journeys to the country. He also stated that those who illegally enter into the U.S. will not qualify for the new HFRP program and will have to return to Haiti.
Haitian nationals who believe that they are eligible for immigrant visas under the HFRP program, will need to wait until USCIS provides details about the program and about the application filing process. USCIS might provide full details about this program by the end of 2014. National Visa Center (NVC) will contact U.S. citizens and green card holders with approved immigrant petitions for their family members who belong to Haiti and provide instructions on how to apply for the HFRP program. This will happen in early 2015 and only the Haitian nationals who receive written notices from NVC can apply for approved family-based immigrant visas.
Under this reunification program, Haitian nationals who receive parole will be allowed to legally get into the U.S. They will be allowed to get work permits but will not immediately get be granted legal permanent resident status.
For more information on the Haitian Family Reunification Parole (HFRP) Program, keep track of our immigration news and get in touch with us by visiting our Facebook and Twitter pages.