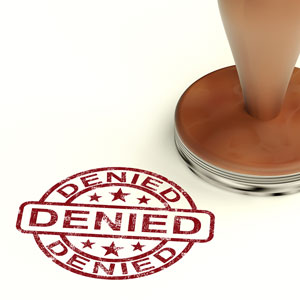 Legal permanent residents (green card holders) who have lived in the U.S. continuously for a five year period can apply for U.S. citizenship. Prior to filing their applications, they will need to make sure that they meet all the citizenship requirements and they possess good moral character. If they meet the requirements, they can file Form N-400, Application for Naturalization with USCIS along with the required supporting documents that include a copy of their green cards and filing fee.
USCIS may not accept all the citizenship applications and it may reject applications filed by those who are ineligible for citizenship in the U.S. Here are few common reasons why citizenship applications can be denied.
U.S. citizenship test
Once USCIS accepts applications and checks them for accuracy, it will require the applicants to appear for biometric services (fingerprinting). Followed by that, it will schedule the applicants for the naturalization interview where they need to take the citizenship test. Applicants for citizenship must prove that they are good in English and that they can read, write and speak in English. Civics test is the other part of the citizenship test and the applicants will be asked 10 civics questions. Their answers to six out of those ten questions must be correct. If they fail to answer six questions correct or fail to establish that they are good in English, they will be given a second opportunity and allowed to take the test again within 90 days from their initial interview. If they fail again, their citizenship applications will be denied.
Divorce
This is for those who apply for citizenship under the three year rule. At the time of filing their applications, they will need to prove that they are still married to the U.S. citizen spouse who sponsored them for legal permanent resident status. If not, their applications will be denied. Click here to know about Marital Union for Naturalization.
Committing Crimes
People who have committed serious crimes like murder or an aggravated felony, cannot apply for citizenship. Applications filed by such people will be denied. Such people will also be placed in deportation proceedings once USCIS comes to know that they are criminals.
Good moral character
Evidence of good moral character must be provided by those applying for citizenship. USCIS may deny citizenship applications filed by those who have failed to pay for child support, lied to immigration authorities, failed to pay taxes, have pending criminal cases and those who have committed criminal offenses.
However, they can appeal the denial of their applications in case USCIS denies their applications.
Check out the following naturalization resources.
Pass the US Citizenship Test and Interview
Physical Presence Requirement for Naturalization
The Continuous Residence Requirement for Naturalization