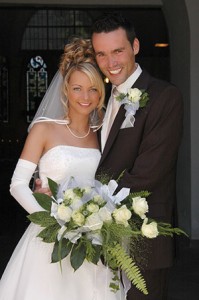 As many foreign nationals involve in marriage fraud, USCIS does not grant ten year Green Cards to citizens of foreign countries who get married to US citizens. United States allows foreign nationals to obtain US Green Cards and there are few different ways through which foreign nationals can become lawful residents of the country. But all those processes are lengthy and the only way that is simple and quick is Green Card through marriage. Hence, foreign nationals who wish to obtain US Green Cards get married for immigration purposes. In order to put an end to marriage fraud, USCIS initially grants two year Green Cards with conditions, to the spouses of US citizens. These cards cannot be renewed and before the expiration of these two year cards, conditional residents must file applications to remove conditions on their Green Cards.
That process is quite complicated as a conditional resident cannot file a petition to remove conditions, by herself and that petition must be filed jointly by both the spouses and the conditional resident along with her US citizen spouse must file Form I-751, Petition to Remove the Conditions of Residence. You will have to submit supporting documents and prove that you and your spouse are still living together. Financial records, joint bank accounts, tax returns, etc, will help you to prove that you are living with your US citizen spouse. After filing Form I-751, you will be required to appear for a marriage Green Card interview along with your spouse and an immigration officer will ask you few questions about your relationship, wedding, family, children, etc. Generally the couple will be interviewed together but if the officer suspects that your marriage is not legitimate, you and your spouse will be separated and questioned. Finally the immigration officer will compare the answers and decide on your case.
You can easily get through this interview, if your marriage is authentic and if you are prepared. Only after the interview, the immigration officer will decide on your case and grant you a ten year Green Card. You status will be at risk, if you fail to prove that your marriage is authentic. If you are not living with your US citizen spouse due to reasons such as domestic abuse, you will be allowed to file this form by yourself. However, you need to prove that your relationship is authentic, to become eligible for a waiver. After the approval of your application, you may be granted a permanent resident card. If you have involved in marriage fraud and if the immigration officer finds that you have violated the US immigration laws, you will be penalized.