Human trafficking, nicknamed modern day slavery, is one of the worst crimes that the U.S. is trying to completely abolish. Victims of this crime are exploited by the traffickers who force them into prostitution, involuntary labor, etc.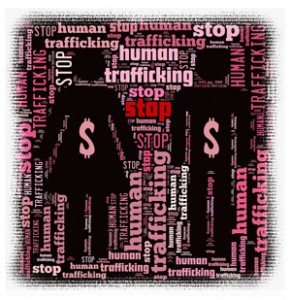 Here are some myths and facts about this heinous crime.
Many believe that human trafficking happens only in poor countries and not in the U.S., which is not true. This crime does exists in the U.S. too. Cities, suburbs, rural towns and communities are places where this crime happens.
Victims of human trafficking are not only poor women. Traffickers victimize men, women and children irrespective of their age, race and nationality. Likewise, traffickers do not only target those without legal status. Even Americans are also found to be victims of this crime.
Most of those who are encountered by traffickers are lured with false promises of jobs and a good life. These people trust these traffickers who instead force them into various types of forced labor, domestic servitude and prostitution. The traffickers usually target undocumented immigrants who live in shadows due to fear of deportation. Many victims seem to have limited or no English proficiency. Most of them who fall prey also include those facing economic hardships and who are in vulnerable situations including those who are victims of natural disasters.
As many think, it is not so easy to spot victims of human trafficking. Most of the victims are scared and they hide due to the fear that the traffickers might expose their undocumented status in case they seek help. U.S. Department of Homeland Security is taking all necessary steps to put an end to human trafficking. The agency is also calling upon the public to help the agency identify traffickers and victims. The agency wants the public to be aware of what is going on in their neighborhood.
Many undocumented immigrants who are victims of human trafficking fear that they will be deported from the U.S. if they speak out. Due to fear of removal from the U.S. they fail to report crimes. But the U.S. aims at protecting victims of human trafficking irrespective of their legal status. The T nonimmigrant status is meant for victims of human trafficking. This nonimmigrant visa status was created by the U.S. Congress in October 2000, when the Victims of Trafficking and Violence Protection Act (VTVPA) was passed. This legislation protects the victims and allows law enforcement authorities to identify human trafficking agencies.
Human trafficking and human smuggling are two different crimes. Unlawful transport of immigrants to and from the U.S., is an example of human smuggling, which is not the same as human trafficking.
U.S. Immigration and Customs Enforcement aims at putting an end to human trafficking and wants people to report the crime to the agency at 866-347-2423, the Homeland Security Investigations (HSI) Tip-line. People who suspect a case of human trafficking can also report the crime online at www.ice.gov/tips.