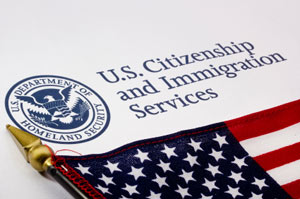 U.S. Citizenship and Immigration Services (USCIS) has announced that relief measures will be offered to the nationals of countries battling Ebola. The Ebola outbreak has killed more than 1,000 in Guinea, Liberia and Sierra Leone and is expanding. Ebola has an extremely high fatality rate that makes the virus terrifying. It spreads through contact with bodily fluids and is not an airborne virus. It is one of the most deadly diseases. It causes hemorrhagic fever and shuts down the immune system killing those affected by it.
According to USCIS, nationals of those countries affected by Ebola who are currently in the U.S. can apply for the following relief measures:
Non-immigrants in the U.S. can apply to extend or change their non-immigrant status. Applications for an extension of stay or change of status filed by the nationals of affected countries will be accepted by USCIS even if their authorized period of status has expired. They can apply for extension of certain grants of parole made by the immigration agency. USCIS will also adjudicate and approve applications filed by them faster.
F-1 students belonging to those countries who are experiencing economic hardships can request off-campus employment and their requests will be adjudicated faster. U.S. citizens can request expedited processing of the immigrant petitions, Form I-130, Petition for Alien Relative, they have filed for their immediate relatives who belong to the affected countries. However, they can request expedited processing only if their relatives are in the U.S.
Likewise, nationals of Guinea, Liberia and Sierra Leone can request expedited adjudication of applications for employment authorization documents. Those applying for immigration benefits offered by USCIS will be granted fee waivers if they cannot afford to pay the required fee.
USCIS provides assistance to immigrants and its customers affected by extreme situations or natural calamities that occur beyond their control. Nationals of countries battling Ebola can now apply for the immigration benefits made available to them by USCIS. However, these benefits are only meant for those in the U.S.