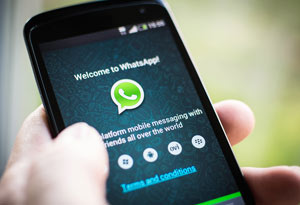 Jan Koum moved to the U.S. from Ukraine with his mother when he was 16 and they were granted political asylum in the U.S. He worked as a cleaner at a grocery after he immigrated to the U.S. and he had to start his life with meager means. Koum and his family relied on food stamps to survive. When he was 18, he was attracted towards computer programming and enrolled at San Jose State University.
Koum co-founded WhatsApp, an instant messaging service, with Brian Acton. He started to think about apps development after he bought an iPhone in January 2009. In the same year, he named his app "WhatsApp" as it sounded like "what's up" and started his company named WhatsApp Inc in California, USA.
To use WhatsApp, users only need to provide their phone numbers and not their personal information like name, age, etc. This made the app very popular among smartphone users. Also, messages the users send are saved on the servers but are deleted as soon as they are delivered.
WhatsApp became popular all around the world and reports show that the application handles billions of messages per day and had 190 million monthly active users in 2013. Koum's app did not use advertising and grew its service to more than 450 million users within five years. Around 1 million new users join WhatsApp everyday and more than 50 million text messages are being sent and received daily. People find it easy to send messages across borders and between different brands of mobile devices.
In 2011, WhatsApp was in the top 20 of all apps in the U.S. App Store. In February 2014, Koum joined Facebook's board of directors after Facebook's Mark Zuckerberg bought the messaging company for $19 billion. He has now become one of the world's newest billionaires, though he initially entered the country as a struggling immigrant.