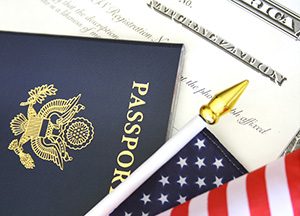 USCIS has now started to issue redesigned Certificates of Citizenship and Certificates of Naturalization. Individuals who now file Form N-565, Application for Replacement Naturalization/Citizenship Document to get their Certificates of Citizenship or Certificates of Naturalization replaced, will receive redesigned replacement certificates. USCIS now employs a new printing process in order to prevent the production of fake certificates and to curb fraud.
USCIS has been redesigning Certificates of Naturalization (Form N-550), Certificates of Citizenship (Form N-560) and Employment Authorization Documents (Form I-765), with enhanced security features, since 2010 and will continue to make changes. USCIS has only changed the look and feel of the replacement certificates and it has not changed the process of applying for these certificates. So, you need not worry if you hold an old certificate as the old certificates are also valid.
To replace your Certificate of Naturalization/Citizenship, you will have to file Form N-565 with the USCIS, with the proper filing fee. You can file an application to get your certificate replaced, if you lose the certificate that was issued to you by the USCIS or to get your mutilated certificate replaced. If you get married after the USCIS issues a certificate of citizenship or naturalization and if you legally change your name due to marriage, you may file Form N-565 to get a new certificate with your new name. In this case, you will have to submit a court order along with Form N-565, to establish that your name has been changed legally.
With your Form N-565, you will have to submit two photographs and few supporting documents. If you file Form N-565 to replace your mutilated document, you will have to submit the mutilated document along with your application for replacement of naturalization/citizenship document. You need to submit your original naturalization or citizenship certificate, copies of the court order and copies of your marriage certificate, along with Form N-565, to request a new certificate with your new name, if you legally change your name after you were issued a certificate. If you lose your certificate, you will have to submit a copy of the lost document (if you have one) or some other document to establish that you are a US citizen, along with Form N-565, to get a replacement certificate.