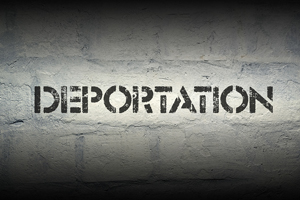 President Obama wants immigrants to start gathering documentation to prove eligibility for legal status under his new immigration reform rule. He has called on immigrants to gather documents to prove that they have been living in the U.S. for several years. The President's executive order will protect millions of undocumented immigrants from being deported from the country.
Though Texas Judge Andrew Hanen has blocked his actions, the President is confident that the court rule will be overruled. In a town hall meeting, he urged eligible undocumented immigrants to begin gathering documents to prove that they are long-standing residents of the U.S. The Obama administration has filed an appeal against the Texas Judge Andrew Hanen's ruling to block his executive order and President Obama said that he has appealed the judge's ruling aggressively.
Republicans who are against President Obama's orders say that his orders are unconstitutional and that he does not have the authority to implement such rules. They also tried to block his actions by passing a Homeland Security funding bill with amendments to block his actions. However, the U.S. Congress finally passed a bill without such amendments.
The lawsuit claiming that the President has exceeded his legal authority was filed by 26 American states. However, President Obama says that the law and history are both on his side. According to him, the actions taken by him are not unconstitutional but are within his authority.
The Texas judge's injunction applies only to the immigration policy announced by the President in November 2014 and not to his 2012 policy. The Deferred Action for Childhood Arrivals (DACA) program, implemented in 2012, is still in effect and eligible undocumented youth can apply for it. Those who have already received DACA and whose status is expiring also can apply for renewal.