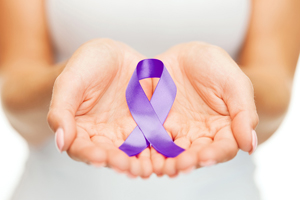 Every October, domestic violence awareness month is observed in order to raise awareness about domestic violence and to end it. One in four women becomes a victim of domestic violence, also known as intimate partner violence, in her lifetime. Reports show that domestic violence affects more number of women and young people. One in three women victims of homicide is murdered by her partner and women in more numbers than men are killed by their intimate partners.
Children also experience domestic violence and reports show that more than three million children witness domestic violence in their homes, every year. They also suffer neglect and abuse. According to a 2005 Michigan study, such children are more likely to have health problems.
President Obama, in his presidential proclamation, stated that the country honors those who have survived domestic violence. He also directed federal agencies to come up with policies to help the victims of violence. Through the Affordable Care Act and through other initiatives, the country is assisting the survivors of violence and is also trying to put an end to violence.
The President has also asked the U.S. Congress to strengthen the Violence Against Women Act (VAWA). He stated that the people living in the country must work with the government and play a role in ending violence.
Activities for the domestic violence awareness month
The color for this month is purple. During this month, people can wear purple. Through that they can tell the others about the importance of putting an end to domestic violence.
People can change their social media profile and cover photos. This can be done to recognize the victims of domestic violence who have lost their lives and who have survived.
Awareness about domestic violence can be spread by distributing purple ribbons to people in the community, clergy, law enforcement authorities, etc.
Click here for information about more activities.
Those experiencing domestic violence can call the National Domestic Violence Hotline at 1-800-799-7233 or 1-800-787-3224 (TTY), for help. They also can call the police by dialing 911. The government also offers a lot of other online resources to help the victims of domestic violence. Find the resources here.
Domestic violence can happen to anyone and it can be prevented and ended if people stand and work together.