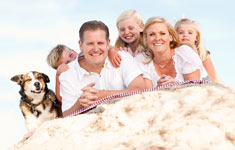 Millions of people travel around the world every year. And by traveling abroad, people get opportunities to get away from their day-to-day routines and they also get to experience different cultures. But to enjoy your vacation, you will have to be fully prepared. If you had enrolled in the Smart Traveler Enrollment Program, of the US government, you can plan your travel with the checklist for travelers and you can register for STEP, free of cost. US citizens, who are traveling abroad and citizens who are living abroad, can make use of this free service provided by the American government.
This program will allow you to record information about your upcoming travel plans and the US Department of State will use that information to contact you and help you, when you are in need of help. You will be assisted by the US Department of State, if you tend to lose your passport while abroad. Before you leave the country, make sure that you had completed the emergency information page in your US passport. Similarly, you need to hold a valid US passport and a visa, but remember that you may not be required to obtain visas to travel to few countries.
It is always wise to leave copies of your travel documents, travel plans and credit cards, with your trustworthy friend or relative. Even if you lose your papers while you are abroad, these copies that you had left back will help you to have access to important information. The other important thing that you need to remember is the medical insurance. You can talk to your medical insurance provider about the extension of your medical insurance or you may also go for supplementary insurance to cover your medical expenses while abroad.
You will have to know about the country where you plan to travel and its laws, before you get to that country and it is mandatory to abide by the laws of that country. You can gather information about different countries by checking travel.state.gov. Remember that you will be safe, during your travel, if you are well-informed. By enrolling in STEP, you will be able to obtain current information about the foreign country where you intend to travel or live. Similarly, you will also receive travel alerts and warnings, after you sign up for STEP.