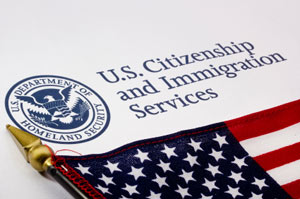 U.S. Citizenship and Immigration Services (USCIS) will issue a Request for Evidence (RFE) if it requires more information to decide on an application filed with the agency. Applicants who receive RFEs will have to respond to it within the specified timeframe. USCIS generally requires the applicants to respond to RFEs within 30 or 60 days.
USCIS will issue an RFE if an application or a petition filed with the agency is lacking the required evidence. USCIS may issue RFEs at any stage of its review. This notice will indicate what documents the applicants need to submit for USCIS to evaluate their applications.
This notice will include the address to which the applicants should send the evidence. Applicants need to respond prior to the deadline. Till the applicants send the evidence, their applications will be held in suspense. Many wrongly believe that their applications will be denied if they receive RFEs. It only means that the USCIS needs additional information to process their applications.
However, it is important to submit the required supporting documents before the deadline indicated in the notice. USCIS will consider that the applicants have abandoned their applications if they fail to respond to the RFEs. In that case, USCIS will issue a denial notice.
Applicants also need to keep the USCIS informed if they move to a new address. If they fail to notify the USCIS of a change of address, they are likely to miss the notices the USCIS sends. Applicants can contact the National Customer Service Center at 1-800-375-5283, if they have questions about the RFEs they receive.
Applicants can either submit all the required supporting documents at the same time or respond partially. However, they can respond partially only if they are unable to locate certain documents as the USCIS requires them to submit the supporting documents at the same time. They can also withdraw their applications and submit them again with the required documents, if they are unable to provide the documents the USCIS requires.