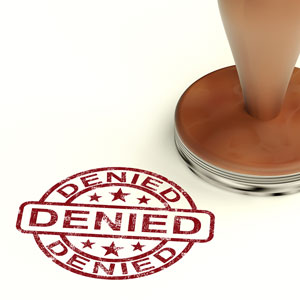 The path to United States Green Cards is at times long and tiresome as the USCIS denies Green Card applications for various reasons. Your application will be denied if you are ineligible for permanent resident status or if you do not meet the application requirements. At times, the denial might be due to USCIS administrative errors.
However, you may file an appeal or motion to reopen your case, if the USCIS denies your Green Card application. To appeal the denial of your application, you will have to file Form I-290B, Notice of Appeal or Motion, with the USCIS along with a filing fee of $630. You must file this petition within 30 days from the date of receiving the decision. You need to fill out all the fields and you need to mention that you are filing this petition to reopen your case and this is similar to refiling your Green Card application.
If you had filed your Green Card application at an overseas US Consulate and if it was denied there, your Form I-290B will be reviewed by a consular officer in that consulate. If the consular officer denies your petition again, you cannot appeal the denial of your application. In such cases, your sponsor must again file Form I-130 for you and you need to start the process again.
I-290B, Notice of Appeal or Motion
You just need to download Form I-290B, from the website and complete it. You need to decide whether you want the USCIS to reconsider your Green Card application or you want to file a motion to reopen your case. If you file a motion to reopen your case, the immigration officer who denied your petition will again review your case and in this case, you need to provide additional supporting documents to prove that you are eligible for lawful status.
Form I-290B contains four parts and you need to write your name, address, contact number and few other personal information in part 1. If you are filing this form to reconsider the decision, you need to check box E, in the second part of Form I-290B. If not, check the box that applies to you. You must also enter the date of denial of your Green Card application and your application number. After completing your form, file it after making sure that the information that your have entered is correct. Moreover, you cannot file this form online and you need to visit the USCIS office that denied your petition and file this form, in person.