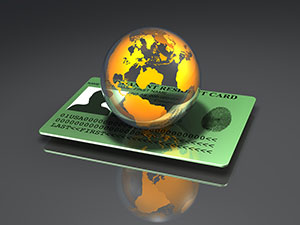 A Green Card is nothing but an official identity document issued by the USCIS to a citizen of a foreign country. Such Green Card holders are entitled to various privileges and they may live and work anywhere in America, forever. Though people can travel to the United States with temporary visas, they can stay there only until their visas are valid and those temporary travelers will not be entitled to any kind of rights and privileges. If foreign nationals enter into the country with tourist visas, they can only stay in the country but they cannot work or study. Similarly, student visas will only allow international students to study in the country but they may not be permitted to work. However, in certain circumstances international students are allowed to work while studying in America.
United States allows foreign nationals to travel to America for various purposes such as tourism, education, medical treatment, etc. Foreign nationals must obtain non-immigrant visas that suit their purposes and travel to the country with those visas and return to their native countries, before their visas could expire. But there are certain people who seek to live in the country and work there permanently and such individuals must obtain immigrant visas. People who get into the country with immigrant visas can obtain Green Cards. These permanent resident cards or Green Cards authorize the holders of these cards to stay and work in America, forever and a US Green Card holder can settle in the country.
But tourist, business and student visas will only grant temporary immigration status to the holders of these visas and only the permanent residents who are issued Green Cards will be granted the right to settle in the country. However, these documents are good only for ten years. Likewise, if you become a Green Card holder, you can also help your family members to get into the United States and you can help them to obtain Green Cards and you can legally work for US employers, with a US Green Card. Foreign nationals can work in America with work visas but they can work only for particular US employers but with Green Cards you can work for any US employer, without restrictions. Moreover, Green Card holders with be allowed to apply for social security numbers and they can receive various benefits. Apart from all these benefits, Green Card holders will become eligible for US citizenship and they can file Form N-400 and obtain US citizenship, in due course of time.