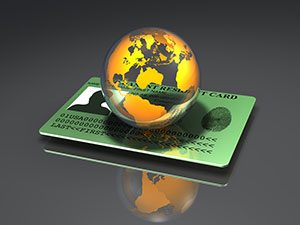 According to the US immigration laws, all the permanent residents must always have their valid Green Cards with them. United States grants Green Cards to individuals who are authorized to live permanently in the country but USCIS does not grant them permanent resident cards that are valid for a life time. Hence, the permanent residents must go for Green Card renewal, when their cards are about to expire.
To simplify the application filing process, USCIS allows Green Card holders to file their Green Card renewal applications online. However, everyone who seeks to file Form I-90 may not be eligible to file this form online and you need to go through the form instructions to make sure that you are eligible to electronically file this USCIS form. You need to remember that you may not become eligible to file an application to renew your Green Card online, if you are applying for a fee waiver. Similarly, you need to file the paper form, if you are filing Form I-90 to correct the errors on your Green Card.
However, you can e-file Form I-90 to renew your permanent resident card that is about to expire. You can easily file this form, if you have a PC with a compatible browser and internet connection. You can just log in to the e-filing page and start completing your application. Nevertheless, you must first create an account to log in and complete your application. You need to follow the e-filing system messages and complete your petition.
After you file your form, you need to make sure that you have successfully submitted your petition. If your application filing process is successful, you will be directed to a confirmation page and you will receive a confirmation receipt number. Similarly, within ten days of e-filing your petition, you will receive Form I-797 (Notice of Action), from the USCIS and the confirmation receipt number will be printed on that form.
However, you may note down the receipt number that appears on the screen after you file your application or you may print that confirmation receipt notice and this number will help you to check your application status, online. You need to hit the "finish" button to generate the receipt notice in PDF format and you can save that copy to your computer and print it. Similarly, it is recommended to save a copy of the application that you have filed, to your computer.