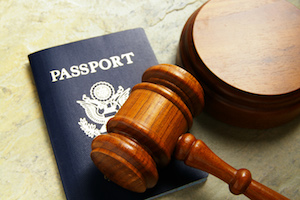 An agreement that could have stopped the detention of immigrants on behalf of the US government by the Marion County Sheriff's Department has been put on hold. This follows the decision by a federal judge to allow the Department of Justice to decide whether it wishes to intervene in the situation.
The Indiana chapter of the American Civil Liberties Union (ACLU) and the city of Indianapolis has been waiting for their stipulated agreement to be approved by the US District Court for the Southern District of Indiana's Senior Judge, Sarah Barker. Instead, she has granted a request made by the Justice Department on 14 July, allowing them a further 21 days in which to review the settlement.
The agreement was included in a lawsuit the ACLU of Indiana filed on behalf of Antonio Lopez-Aguilar, a resident of Allen County. Lopez-Aguilar was arrested and detained after a US Immigration and Customs Enforcement request. Their agreement states that doing so on the basis of such a request, or on removal orders given by an immigration court, is a violation of the protections provided by the Fourth Amendment.
The request by the Department of Justice to the court stated that the stipulation would raise questions on whether Acts of Congress were constitutional. It noted that the US Attorney General is permitted by Congress to issue arrest and detention warrants on immigrants and to ask for help from other state employees.