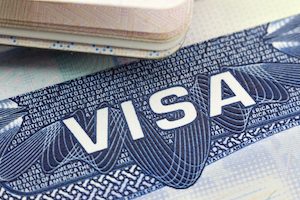 The Department of Consumer Affairs (DCA) in New York City is warning undocumented immigrants that scam artists are trying exploits to gain legal status by giving false information about the possibility of getting a US visa if they have resided in the US for at least a decade.
The DCA has warned to watch out for the scam, referred to as the 10 Year Visa Scam. It has seen unscrupulous immigration attorneys and service providers selling an 'easy' method for undocumented immigrants to gain legal status. But, the DCA says that attempting to get a green card by way of residency necessitates commencing deportation proceedings and then being able to prove that exceptional, extreme, and unusual hardship would be suffered by the immigrant's family if they were deported.
The Department of Consumer Affairs says that at least one undocumented immigrant has spent as much as $25,000 pursuing the 'easy' US visa, This is an enormous amount of money for a false hope of legal status, which brings a greater danger of deportation from the US.
Lorelei Salas, the Commissioner of the DCA, says that the fear and desperation of immigrants is being preyed on by some immigration lawyers and service providers. She adds that such immigrants need to know the very real risks inherent in the scam. A Bronx man was arrested for operating a similar scam in October last year.