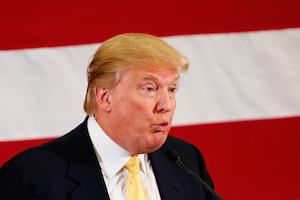 Donald Trump and his daughter Ivanka have criticized the mainstream media for taking comments he made in his announcement of his run for the Republican presidential candidate nomination out of context. Critics have attacked Trump for his comments, which inferred that Mexican immigrants were criminals and rapists and called for a wall to be built between the United States and Mexico.
Ivanka claims that the media twisted what her father was saying, which was in reference to illegal immigration and the need for a stronger border between Mexico and the United States. She says Trump was not talking generally about the people of Mexico and that the mainstream media deliberately took his comments out of context and made a story out of distorting his message.
Trump himself has clarified that his comments were not aimed at the Mexican government or its people; instead, they were intended as a criticism of the immigration policies of the current US government. "I am personally offended by the mainstream media's attempt to distort my comments regarding Mexico and its great people," he said in a statement released on Wednesday. "I have many successful business relationships with Mexican companies and employ, and am close friends with, many Mexican people. I also have tremendous respect for the leaders of Mexico, who, frankly, are much smarter and tougher than our politicians here in the United States."
Republican and Democratic candidates alike are hoping to appeal to Latino voters in the 2016 presidential election, with Trump insisting that he is still very popular with this demographic.