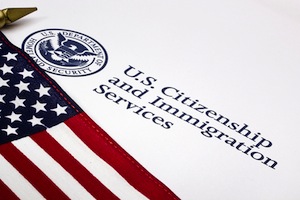 Niren & Associates, an award-winning America immigration law firm, is taking their commitment to help those who face immigration challenges to the next level by kicking off their second contest on Facebook where the prize is $1,200 worth of immigration legal services.
The contest kicked off yesterday on the 4th December and will carry on until the 30th of this month.  The details of the contest, which can be found on Niren & Associates' Facebook page, are easy and simple to follow, and just need an entrant to tell their story and "like" their page.
The law firm is constantly looking for new methods of fitting into the brave new world of social media and is making use of such giants as Twitter, YouTube, and Facebook in order to go about building a community and connecting users.
"We've noticed our clients seem more engaged when they are part of the Facebook community," says the founder of Niren & Associates, Michael Niren.  "So we were looking for ways to make our Facebook fan page more interesting."
Around 950 million users all over the world currently make use of Facebook, with the social giant seeing growth hot spots in Asian countries such as South Korea, Japan, India and Vietnam, all of which are places from which people are hoping to be able to migrate to the United States or Canada.  Niren & Associates have been practicing law for more than 30 years now and are experts in Canada and US immigration.