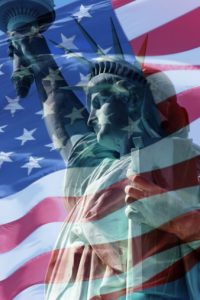 American Immigration Center offers immigration services and you can download all the required immigration forms from us-immigration.com. You can get the most helpful immigration guides from American Immigration Center and the site has already published several immigration guides that help the people to understand the immigration process. Similarly, you can check the site to know about the latest immigration news. American Immigration Center will help you to easily complete all the immigration forms online.
As it is well known, most of the USCIS forms are complicated and it is difficult to complete such forms and American Immigration Center will help you to easily fill out all such complicated forms. The site offers step-by-step tutorials for most of the immigration forms such as the US citizenship application and you will be guided through each and every step and you can complete the forms easily, on your computer. Moreover, you can avoid all common errors and you may not able to move on to the next portion of the application before completing the current portion and you may not be able to skip any important portion. The site also offers online tutorials for visa applications and Green Card applications and you can also find some examples of completed applications, in the site.
Apart from that, the Green Card renewal application come with self-instruction materials and this will help you to understand the renewal process and easily fill out the Green Card renewal application. However, you will have to prepare well before completing an immigration petition and collect all the required information. American Immigration Center has already helped several individuals to complete and successfully file immigration forms. Many are unaware of immigration forms and some do not want to go through all the form instructions and such individuals can check us-immigration.com as they will be guided through out the form and they need not go through the form instructions to complete their forms. However, customers can ensure that their applications are mistake-free, by making use of the immigration services offered by American Immigration Center.