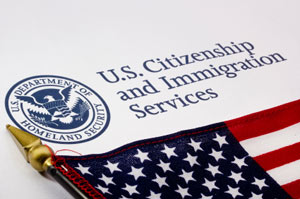 The Help Haitian Adoptees Immediately to Integrate Act of 2010 (Help HAITI Act of 2010) was signed into law by President Obama on 9th December, 2010. This act helps Haitian orphans paroled into America to obtain permanent resident status in the country. USCIS has now announced that eligible Haitian orphans need file their applications to get permanent resident cards (green cards) under the Help HAITI Act of 2010, before December 9, 2013.
It must be remembered that this act does not permit the Haitian orphans to obtain U.S. citizenship. It only permits them to become lawful residents. However, they can apply for citizenship in America after they meet the naturalization requirements.
To get a green card under the Help HAITI Act of 2010, the adjustment of status application, Form I-485, Application to Register Permanent Residence or Adjust Status, must be filed. This form must be filed with the required fee on or before 9th December, 2013.
The humanitarian parole policy was announced by the Secretary of Homeland Security on January 18, 2010. This policy was closed to new parole requests on April 15, 2010. To become eligible for green cards under the Help HAITI Act of 2010, Haitian orphans must have been granted parole under this policy.
People who are inadmissible into the United States cannot file their applications for permanent resident status under this Act. They need to be admissible into the country as immigrants to be eligible for lawful status. Moreover, they must be present in the United States on the day the USCIS decides their cases and on the day they file Form I-485.
Haitian nationals who seek to get green cards under this Act, need not be adopted by U.S. citizens. But a Haitian parolee, who seeks to obtain automatic citizenship under the Immigration and Nationality Act, must be adopted by U.S. citizens.
Haitian orphans paroled into the United States need to file their applications for lawful permanent resident status prior to the last date and they need to remember that their applications will not be accepted by the USCIS if they file their applications after December 9, 2013. Applications filed after the last date will be returned to the applicants along with the application filing fee.