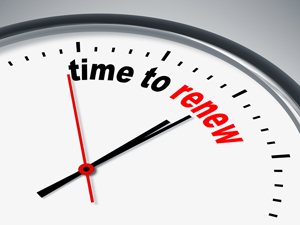 Legal permanent residents of the U.S. are citizens of other countries. They will be granted a number of rights in the U.S. but not the right to vote. To exercise their votes and to enjoy citizenship rights, they will need to become U.S. citizens by going through the legal process called naturalization.
There are few requirements for naturalization that must be met by the legal residents. They must wait for five years from the date of becoming legal residents and until they meet all other requirements for citizenship. Here are the eligibility requirements to apply for U.S. citizenship.
A legal resident must hold a valid green card at the time of filing an application for citizenship. So when asked whether a permanent resident must renew or replace his or her green card prior to filing for naturalization, the answer USCIS officers will give is "yes".
Per USCIS, individuals applying for naturalization six months or more before the expiration of their green cards, need not file applications to get their green cards renewed. However, they may apply for renewal by filing the green card renewal application Form I-90, Application to Replace Permanent Resident Card, with the fee, if they wish to get their cards renewed.
According to USCIS, if individuals apply for citizenship less than six months before the date of expiration of their cards or if their cards expire before they apply for naturalization, they will need to get their green cards renewed before filing their naturalization applications.
Likewise, legal residents whose cards are lost or stolen, will need to get those cards replaced before they apply for naturalization. Once they file applications for green card replacement, they can start the U.S. citizenship process and submit a copy of their I-90 application receipt notice with their citizenship applications.