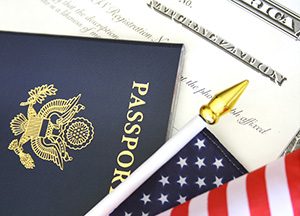 Generally a US citizen is not required to always carry with him a proof of US citizenship but while dealing with the US government, it is mandatory to establish that you are a US citizen. In such cases, to prove your citizenship status, you will have to submit documents issued to you by the government as a proof of US citizenship. Similarly, you may be required to demonstrate that you are a US citizen, at the time of applying for social security benefits, while applying for a US passport or while adopting a child. Moreover, US employers will hire new employees only after making sure that are authorized to work in the United States and in such cases, you will have to provide a government issued document to prove that you are a US citizen.
If you were born in an American state, you can use the birth certificate that was issued to you by a civil authority, to demonstrate that you are a citizen of the United States. People who were born abroad and who obtained US citizenship through the naturalization process, may use their naturalization certificates, issued by the USCIS, to establish that they are US citizens. Similarly, if your parents are US citizens and if you were not born within the United States, you may obtain a US citizenship certificate and this certificate will help you to prove your US citizenship status. In this case, you must file Form N-600, to get a citizenship certificate. If you lose your citizenship certificate or your naturalization certificate, you will have to replace it immediately and you can get it replaced by filing the USCIS Form N-565.
Apart from these documents, all the US citizens can obtain US passports and they can use those passports to prove their citizenship status. US citizens cannot travel abroad without US passports and a US passport serves as a travel document and it can also be used as a proof of US citizenship.