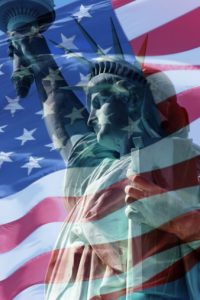 Green Card holders, to become US citizens, must go through the naturalization process. In order to apply for naturalization, being a Green Card holder, you must file Form N-400 and before that you must make sure that you are eligible for US citizenship. Hence, to ensure that you are eligible, you may complete the USCIS Naturalization Eligibility Worksheet and if you qualify, you may go ahead and file Form N-400, Application for Naturalization. To become a naturalized US citizen, you need to know enough about the United States and must be willing to serve the country and you must have maintained good moral character throughout your life.
Steps in the Naturalization Process
Check whether you are eligible
File your US citizenship application
Get Fingerprinted
Attend the USCIS naturalization Interview
Take the US citizenship test
Swear the Oath and Become a US Citizen
The application for US citizenship must be completed carefully as this is the first step in the naturalization process. Form N-400 must accompany passport-style photographs, filing fee and a few supporting documents and it is mandatory to retain copies of all the documents that are sent to the USCIS. USCIS will send you a receipt notice after accepting the petition and send you a biometrics appointment notice. You should go to the fingerprinting location and submit biometrics information on the specified date and remember that some application support centers also accept walk-ins.
After reviewing your petition, USCIS will schedule the naturalization interview and send you an interview appointment notice. You must visit the USCIS office at the specified time and during the interview, the interviewing USCIS officer will review the original documents and so you must not forget to take with you, your state identification document, Green Card and other relevant documents.
Most of the questions asked during the interview will be related to the naturalization application and you just need to remember what you have filled in your petition, to get through the naturalization interview. The US citizenship test will be administered by the USCIS officers and you must take the English and the civics tests. After completing the tests successfully, you will be notified about the naturalization oath ceremony and you need to return your Green Card and swear the oath and obtain your naturalization certificate.