People from across the globe have been immigrating to the U.S. for ages for several reasons. Immigration has always been crucial to the American society. Here are some noteworthy immigrant Americans born in June we most admire. Some of them listed here chose to make the U.S. their home leaving their home countries behind. They are now viewed as assets to their adopted country, America.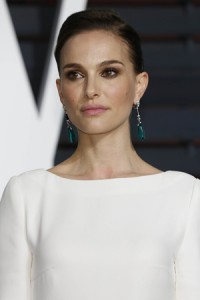 Natalie Portman is an Isreali-American actress who was born on June 9, 1981 in Jerusalem, Israel. At a very young age, she left her home country with her family for Washington, D.C. Later, her family settled in New York. Portman has received an Academy Award, two Golden Globes and many other awards. She is now a citizen of both America and Israel.
Taylor Gun-Jin Wang, who celebrated his birthday on June 16, is a Chinese American scientist. His birth place is Mainland China. He gained his American citizenship through naturalization in 1975. Awards Wang has received include Space Flight Medal NASA (1985) and Asian Pacific American Achievement Award (1989).
Nicole Mary Kidman, well-known for her thriller Dead Calm, was born on June 20, 1967. She was born in Honolulu to Australian parents and so she has dual citizenship. She claims both Australian and American citizenship. Nicole Kidman is the owner and founder of the production company Blossom Films.
Pierre Morad Omidyar celebrated his birthday on June 21. He is the founder of the online auction site, eBay that made him a billionaire. Omidyar was born in Paris when his Iranian immigrant parents were attending university there. Omidyar moved to the U.S. with his parents when he was a kid. This French-born Iranian-American entrepreneur worked for Apple and Macintosh before founding eBay.
Elon Musk, born in South Africa, holds citizenship in South Africa, Canada and in America. He became a naturalized U.S. citizen in 2002. His birthday falls on June 28. He is an entrepreneur, innovator, engineer and an investor who is more interested in investing into the projects that are capable of changing the world. Elon Musk is well known as the co-founder of companies like Tesla Motors, PayPal and SpaceX.
Following are other immigrant Americans born in June.
Alanis Nadine Morissette (June 1, 1974), Liam John Neeson (June 7, 1952), Michael J. Fox (June 9, 1961), John Augustus Roebling (June 12, 1806 – July 22, 1869), Dabbala Rajagopal "Raj" Reddy (June 13, 1937), General John Shalikashvili (June 27, 1936 – July 23, 2011), Billy Wilder (June 29, 1906 – March 27, 2002)
Famous Immigrant Americans who were Born in July
Famous Immigrant Americans Who Were Born in August
Famous Immigrant Americans Who Were Born in September
Famous Immigrant Americans Who Were Born in October
Famous Immigrant Americans Who Were Born in November
Famous Immigrant Americans Who Were Born in December
Famous Immigrant Americans Who Were Born in February